You don't have to be a writer to read a book. NSW all genera book club meets every first Tuesday of the month at 4pm-5:45pm to discuss some wonderful books at the Whidbey Coffee on Pioneer.
We read two a month, we have a main pick and a backup book (for those of us who read more voraciously). You can find the 2018 list below.  Check back here for book updates.
We can't wait to meet you.
May 1st, 2018 – Main Book: True Strength: My Journey from Hercules to Mere Mortal and How Nearly Dying Saved My Life by Kevin Sorbo
On television, as the star of the popular Hercules: The Legendary Journeys, Kevin Sorbo portrayed an invincible demi god. He relished living the part and physicians could offer few answers, Sorbo grew increasingly despondent. What happens when your entire identity vanishes?

True Strength is the story of how one man faced the unimaginable and ultimately found the real measure of success. With tongue-in-cheek humor and an unfailingly candid voice, Sorbo reflects on his childhood in Minnesota, his early modeling and acting days, and his hard-charging charmed life in television. He recounts the onset of his stroke symptoms, the frightening hospitalizations, his battle with depression, and fighting for a recovery that defied medical expectations. And how through it all, love conspired to save him from missing out on what matters.

With this refreshingly honest account of celebrity, personal tragedy, and the power of letting go, Sorbo aims to blaze a trail for anyone who may have suffered a serious setback in life and is struggling to find their way forward.
May's Back Up Book: Born a Crime: Stories From a South African Childhood by Trevor Noah
The compelling, inspiring, and comically sublime New York Times bestseller about one man's coming-of-age, set during the twilight of apartheid and the tumultuous days of freedom that followed.

Trevor Noah's unlikely path from apartheid South Africa to the desk of The Daily Show began with a criminal act: his birth. Trevor was born to a white Swiss father and a black Xhosa mother at a time when such a union was punishable by five years in prison. Living proof of his parents' indiscretion, Trevor was kept mostly indoors for the earliest years of his life, bound by the extreme and often absurd measures his mother took to hide him from a government that could, at any moment, steal him away. Finally liberated by the end of South Africa's tyrannical white rule, Trevor and his mother set forth on a grand adventure, living openly and freely and embracing the opportunities won by a centuries-long struggle.

Born a Crime is the story of a mischievous young boy who grows into a restless young man as he struggles to find himself in a world where he was never supposed to exist. It is also the story of that young man's relationship with his fearless, rebellious, and fervently religious mother—his teammate, a woman determined to save her son from the cycle of poverty, violence, and abuse that would ultimately threaten her own life.

The eighteen personal essays collected here are by turns hilarious, dramatic, and deeply affecting. Whether subsisting on caterpillars for dinner during hard times, being thrown from a moving car during an attempted kidnapping, or just trying to survive the life-and-death pitfalls of dating in high school, Trevor illuminates his curious world with an incisive wit and unflinching honesty. His stories weave together to form a moving and searingly funny portrait of a boy making his way through a damaged world in a dangerous time, armed only with a keen sense of humor and a mother's unconventional, unconditional love.
June 4th, 2018 – Main Book: They Both Die At The End by Adam Silvera
On September 5, a little after midnight, Death-Cast calls Mateo Torrez and Rufus Emeterio to give them some bad news: They're going to die today. Mateo and Rufus are total strangers, but, for different reasons, they're both looking to make a new friend on their End Day. The good news: There's an app for that. It's called the Last Friend, and through it, Rufus and Mateo are about to meet up for one last great adventure and to live a lifetime in a single day.
June's Backup Book: Simon vs. the Homo Sapiens Agenda by Becky Albertalli
Sixteen-year-old and not-so-openly gay Simon Spier prefers to save his drama for the school musical. But when an email falls into the wrong hands, his secret is at risk of being thrust into the spotlight. Now Simon is actually being blackmailed: if he doesn't play wingman for class clown Martin, his sexual identity will become everyone's business. Worse, the privacy of Blue, the pen name of the boy he's been emailing, will be compromised.

With some messy dynamics emerging in his once tight-knit group of friends, and his email correspondence with Blue growing more flirtatious every day, Simon's junior year has suddenly gotten all kinds of complicated. Now, change-averse Simon has to find a way to step out of his comfort zone before he's pushed out—without alienating his friends, compromising himself, or fumbling a shot at happiness with the most confusing, adorable guy he's never met.
July 3rd, 2018 – Main Book: The Mists Of Avalon by Marion Zimmer Bradley
Here is the magical legend of King Arthur, vividly retold through the eyes and lives of the women who wielded power from behind the throne. A spellbinding novel, an extraordinary literary achievement, THE MISTS OF AVALON will stay with you for a long time to come….
August 6th, 2018 – Main Book: A Lotus Grows In the Mud by Goldie Hawn & Wendy Holden
With her trademark effervescence, Goldie delivers a personal look at private and powerful events that carried her through life: her father's spontaneity; her mother's courage; and the joy of being a daughter, a sister, a parent, and a lover. She writes about her childhood dreams of becoming a ballerina. She takes us on a tour of her go-go years in 1960s New York City, the phenomenon of TV's Rowan & Martin's Laugh-In, her Oscar-winning debut in Cactus Flower and Hollywood stardom. She writes intimately about the challenges of love, anger and fear, and the importance of compassion and integrity. She speaks openly about her family, her partner Kurt Russell, her children; her faith, her curiosity for that which she doesn't yet know, and her thirst for knowledge. Most of all, it is a trip back through a life well lived by a woman well loved.
September 4th, 2018 – Main Book: Sleeping Giants by Sylvain Neuvel
A girl named Rose is riding her new bike near her home in Deadwood, South Dakota, when she falls through the earth. She wakes up at the bottom of a square hole, its walls glowing with intricate carvings. But the firemen who come to save her peer down upon something even stranger: a little girl in the palm of a giant metal hand.
October 2nd, 2018 – Main Book: Women Who Run With the Wolves: Myths and Stories of the Wild Woman Archetype by Clarissa Pinkola Estés
Within every woman there is a wild and natural creature, a powerful force, filled with good instincts, passionate creativity, and ageless knowing. Her name is Wild Woman, but she is an endangered species. Clarissa Pinkola Estes, Ph.D., Jungian analyst and cantadora storyteller shows how women's vitality can be restored through what she calls "psychic archeological digs" into the ruins of the female unconsious. Using multicultural myths, fairy tales, folk tales, and stories, Dr. Estes helps women reconnect with the healthy, instinctual, visionary attributes of the Wild Woman archetype.

Dr. Estes has created a new lexicon for describing the female psyche. Fertile and life-giving, it is a psychology of women in the truest sense, a knowing of the soul.
November 6th, 2018 – Main Book: A Light in August by William Faulkner
Light in August, a novel that contrasts stark tragedy with hopeful perseverance in the face of mortality, features some of Faulkner's most memorable characters: guileless, dauntless Lena Grove, in search of the father of her unborn child; Reverend Gail Hightower, a lonely outcast haunted by visions of Confederate glory; and Joe Christmas, a desperate, enigmatic drifter consumed by his mixed ancestry.
December 4th, 2018 – Main Book: Harry Potter and the Sorcerer's Stone by J.K. Rowling
Harry Potter's life is miserable. His parents are dead and he's stuck with his heartless relatives, who force him to live in a tiny closet under the stairs. But his fortune changes when he receives a letter that tells him the truth about himself: he's a wizard. A mysterious visitor rescues him from his relatives and takes him to his new home, Hogwarts School of Witchcraft and Wizardry.

After a lifetime of bottling up his magical powers, Harry finally feels like a normal kid. But even within the Wizarding community, he is special. He is the boy who lived: the only person to have ever survived a killing curse inflicted by the evil Lord Voldemort, who launched a brutal takeover of the Wizarding world, only to vanish after failing to kill Harry.

Though Harry's first year at Hogwarts is the best of his life, not everything is perfect. There is a dangerous secret object hidden within the castle walls, and Harry believes it's his responsibility to prevent it from falling into evil hands. But doing so will bring him into contact with forces more terrifying than he ever could have imagined.

Full of sympathetic characters, wildly imaginative situations, and countless exciting details, the first installment in the series assembles an unforgettable magical world and sets the stage for many high-stakes adventures to come.
************************************************************************************
Past Book Club Reads
January 9th, 2018 – Main Book: Ready Player One  by Ernest Cline
"In the year 2044, reality is an ugly place. The only time teenage Wade Watts really feels alive is when he's jacked into the virtual utopia known as the OASIS. Wade's devoted his life to studying the puzzles hidden within this world's digital confines, puzzles that are based on their creator's obsession with the pop culture of decades past and that promise massive power and fortune to whoever can unlock them. When Wade stumbles upon the first clue, he finds himself beset by players willing to kill to take this ultimate prize. The race is on, and if Wade's going to survive, he'll have to win—and confront the real world he's always been so desperate to escape."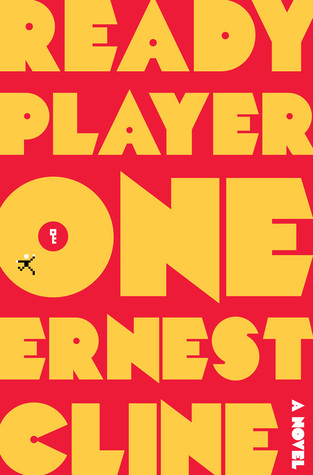 Back Up Book: Watership Down by Richard Adams
Set in England's Downs, a once idyllic rural landscape, this stirring tale of adventure, courage and survival follows a band of very special creatures on their flight from the intrusion of man and the certain destruction of their home. Led by a stouthearted pair of friends, they journey forth from their native Sandleford Warren through the harrowing trials posed by predators and adversaries, to a mysterious promised land and a more perfect society.
February 6th, 2018 – Main Book: Size Matters Not by Warwick Davis
Warwick Davis made his screen debut as Wicket the Ewok in 1983's 'Return of the Jedi'. His extremely rare medical condition has led to a career as the world's leading little actor. This book presents his story.
Back Up Book: Seriously… I'm Kidding by Ellen DeGeneres
"Sometimes the greatest things are the most embarrassing." Ellen Degeneres' winning, upbeat candor has made her show one of the most popular, resilient and honored daytime shows on the air. (To date, it has won no fewer than 31 Emmys.) Seriously… I'm Kidding, Degeneres' first book in eight years, brings us up to date about the life of a kindhearted woman who bowed out of American Idol because she didn't want to be mean. Lively; hilarious; often sweetly poignant.
March 6th, 2018 – Main Book: The Hate U Give by Angie Thomas
Inspired by the Black Lives Matter movement, Angie Thomas's searing debut about an ordinary girl in extraordinary circumstances addresses issues of racism and police violence with intelligence, heart, and unflinching honesty. Soon to be a major motion picture from Fox 2000/Temple Hill Productions.

Sixteen-year-old Starr Carter moves between two worlds: the poor neighborhood where she lives and the fancy suburban prep school she attends. The uneasy balance between these worlds is shattered when Starr witnesses the fatal shooting of her childhood best friend Khalil at the hands of a police officer. Khalil was unarmed.

Soon afterward, his death is a national headline. Some are calling him a thug, maybe even a drug dealer and a gangbanger. Protesters are taking to the streets in Khalil's name. Some cops and the local drug lord try to intimidate Starr and her family. What everyone wants to know is: what really went down that night? And the only person alive who can answer that is Starr.

But what Starr does—or does not—say could upend her community. It could also endanger her life.
Back Up Book: The Handmaid's Tale by Margret Atwood
Offred is a Handmaid in the Republic of Gilead. She may leave the home of the Commander and his wife once a day to walk to food markets whose signs are now pictures instead of words because women are no longer allowed to read. She must lie on her back once a month and pray that the Commander makes her pregnant, because in an age of declining births, Offred and the other Handmaids are valued only if their ovaries are viable. Offred can remember the years before, when she lived and made love with her husband, Luke; when she played with and protected her daughter; when she had a job, money of her own, and access to knowledge. But all of that is gone now…
April 3rd, 2018  – Main Book: Don't Shoot the Dog!: The New Art of Teaching and Training by Karen Pryor
A Better Way to Better Behavior

Karen Pryor's clear and entertaining explanation of behavioral training methods made Don't Shoot the Dog! a bestselling classic. Now this revised edition presents more of her insights into animal—and human—behavior.

A groundbreaking behavioral scientist and dynamic animal trainer, Karen Pryor is a powerful proponent of the principles and practical uses of positive reinforcement in teaching new behaviors. Here are the secrets of changing behavior in pets, kids—even yourself—without yelling, threats, force, punishment, guilt trips…or shooting the dog:

•The principles of the revolutionary "clicker training" method, which owes its phenomenal success to its immediacy of response—so there is no question what action you are rewarding
•8 methods of ending undesirable habits—from furniture-clawing cats to sloppy roommates
•The 10 laws of "shaping" behavior–for results without strain or pain through "affection training"
•Tips for house-training the dog, improving your tennis game, or dealing with an impossible teen
•Explorations of exciting new uses for reinforcement training

Learn why pet owners rave, "This book changed our lives!" and how these pioneering techniques can work for you too.
April's Back Up Book: Level Up Your Life: How to Unlock Adventure and Happiness by Becoming the Hero of Your Own Story by Steve Kamb
Level Up Your Life uses the principles of video games, movies, television, comic books, and pop culture to teach you how to transform your life in extraordinary ways and collect real-world experiences that are just as amazing and fulfilling as the adventures of comic book heroes and video game characters. Learn how to design your own personal Epic Quest of Awesome through advice on health, fitness, travel, and finance.

Author Steven Kamb, the founder/creator of NerdFitness.com, leads you on a journey to discover the kind of game you want to play, including how to:

* Develop a leveling structure
* Create a personal Origin Story (every hero has a great origin story)
* Determine what your Level 50 character will look like
* Build your own quest lists
* Hack your productivity, habits, and willpower to build momentum
* Build in rewards and accountability
* Add members to your party, expanding your community
* Find your own personal Yoda or Morpheus (i.e. mentor) to help you along the way
* Restart and earn Extra Lives (how to keep going when you get scared or stuck)